17 Jan

7 Days in Courchevel: The Perfect Winter Holiday Itinerary

Three Valleys is the largest ski area in the world, home to over 600 kilometres of pistes, 183 ski lifts, and some of the best snow in the French Alps. Courchevel is a long-time British ski holiday destination as it offers consistently soft snow, perfectly pitched slopes, and a breathtaking array of pistes to please everyone from the beginner skier to the thrill-seeker ready to conquer the Couloirs in style.

As experts in Courchevel and the Three Valleys, we can provide you with the ultimate fine dining and luxury ski holiday with our line of boutique ski chalets in La Tania, Le Praz and Moriond.

Discover how you might spend a week-long ski holiday in Courchevel, France.
Day 1: Arrival
With your ski gear in tow, you're off on your ski holiday! With Alpine Escape, you have the flexibility to choose your own flight (land into Chambery, Geneva, Lyon or Grenoble – it's up to you!) or opt for a road trip: self-drive directly from your home to the chalet. Some visitors also travel by train to Moutiers, where you can be picked up and brought to the resort.
Welcome to paradise! Upon arriving at your chalet, your lift passes will be on the table and the "in-house" mobile service will bring your skis/boards and your boots for a boot fitting all while you are sipping your aperitif. If you choose the catered chalet option, your personal chef will provide you with a delicious meal paired with a handpicked wine from the sommelier. If you've opted for a self-catered chalet, the concierge will pick up your shopping and even put it away for you before you arrive so that you'll be able to cook, or indeed head out to a recommended local restaurant which can be booked in advance.
If you still have plenty of energy left after a day of travelling, head into town for a wander. There are loads of places to drink and eat in the Three Valleys from fine dining to pizzerias to bakeries and delicatessens. Take the children sledging or spend a couple of hours relaxing at La Taiga or the Cave des Lys with a drink in hand…
When your bed is calling, expect a great night's sleep in your beautiful room which has luxury linen, 100% natural bathroom treats, robes and slippers to make you feel suitably relaxed.
Day 2: Courchevel and La Tania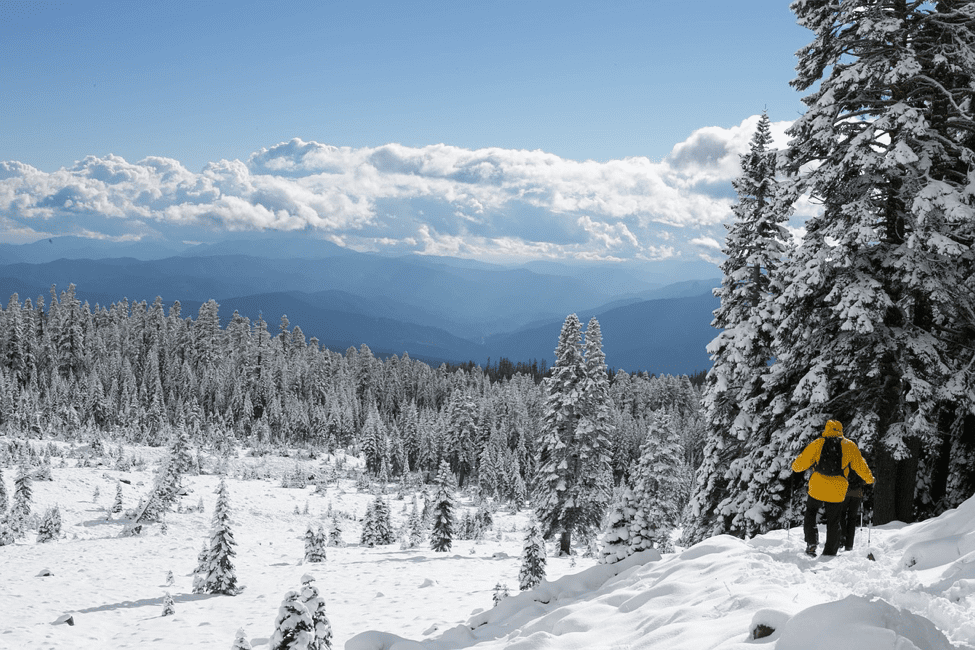 It's time to get up bright and early and hit the pistes for your first big day of skiing in Courchevel, France.  Three Valleys has something for everyone from rolling greens to some of the steepest pistes in Europe. With a very efficient lift system, you'll spend a lot more time playing in the snow.
Start your day off locally in La Tania. La Tania was built for the 1992 Winter Olympics and at 1,350 metres, it's part of the snow-sure area of Courchevel. The Plan Fontaine is a lovely green piste, perfect to brush off the cobwebs. If you're feeling more confident, check out the Folyeres piste. The Courchevel Valley covers over 150 kilometres of pistes over Le Praz, La Tania, Courchevel Village (1550), Moriond (1650) and Courchevel (1850). Moriond offers excellent groomed blue pistes from the top of Ariondaz. The children will love roasting marshmallows at Grey Wolf's teepee on the Indiens piste, and it's always worth stopping at Le Bel Air for a break and a drink. For stunning views, head over to 1850 and ski the blues from Plantrey and Loze.
Courchevel offers a range of ski schools for children, adults, and everyone in-between. Whether your children are just learning how to ski or you need a refresher so you can take on the Grand Couloir later in your trip, Alpine Escape can help you find your perfect ski school match. We partner with only the best English-speaking, professional ski schools in Three Valleys.
Stop off at Le Bouc Blanc or Le Bel Air for lunch. Le Bouc Blanc is where William and Kate once ate lunch and the Café Gourmand is fabulous. In the afternoon, hop across to the tree-lined pistes of Le Praz where many international ski jumping competitions are held with the Olympic torch in the background. For incredible views and photo opportunities, head up to the top of La Saulire at 2,700 metres. The cable car ride to the top might be steep, but the stunning panoramas are worth it. To the north, you'll even see Mont Blanc rising in the distance!
Finish your first day of skiing with an evening walk through the village. With so many amazing restaurants and bars in the villages, it might be hard to choose just one! If you're staying in a self-catered chalet, in La Tania, we love the Michelin Star restaurant, Le Farcon. La Table de Mon Grand-Pere in Le Praz has great food, friendly service, and a large stone fireplace to cosy up near. For an evening of fondue, don't miss La Fromagerie in Courchevel 1850.
If you're staying in a catered chalet, then take some time out to indulge in the hot tub's bubbles before your chef serves up your 4 course meal alongside a specially selected bottle of wine.
Day 3: Meribel
With the Three Valley pass, you have access to 600 kilometres of pistes across eight ski resorts. Nestled in the Les Allues valley, Meribel is the heart of the Three Valleys at an altitude of 1,500 metres. Founded by British skier Peter Lindsay in 1938, expect to celebrate the resort's 80th anniversary celebration in February 2018.
Meribel can be accessed on reds from the Saulire Express gondola from Courchevel 1850 or on blue runs from Loze. Home to many events in the 1992 Winter Olympics, and World Cup races every year, Meribel attracts skiers from all over the world. With 150 kilometres of pistes with close to half marked for intermediate and beginner skiers, Meribel is a great destination for intermediate skiers.
Meribel is a fun ski area for children with many themed snowparks and pistes like the Yeti Park, Inuit Piste, and DC Area 43 Snowpark. Don't forget to look for all the full-sized dragons hidden along the Altai Dragon piste! Check out Mont Vallon, Tougnete and La Masse for great views of the valleys below.
At some point during the week, the Folie Douce has to be experienced! Famed for the wild cabaret acts, elaborate costumes and DJs who crank up the tunes until everyone's dancing on the tables, it's definitely somewhere that should be on your list if you're into apres-ski! We recommend you stop for lunch and stay a while… If romantic and civilised is more your scene, then head off the beaten track to experience lovely food and a friendly welcome at Le Clos Bernard.
Day 4: Courchevel Morning and Aquamotion Afternoon
[youtube https://www.youtube.com/watch?v=cC7H8t5y9UA&w=700&h=315]
After two hard days of skiing, you'll want a little break, especially if you're travelling with children. Spend the morning messing around at one of the snow parks scattered across the Three Valleys. The Family Park in Courchevel is perfect for children looking for a little air. It has small, medium, and large kickers, jumps, and even an airbag to test out your new tricks!
Retire the skis for the day and head into town for a local village lunch. Cucina Angelina in Moriond is London chef Angela Hartnett's Italian-inspired Courchevel restaurant that uses local ingredients to create delicious stone-fired pizzas, grilled meats, and gourmet desserts. Alternatively for those on more of a budget, the raclette sandwich from Chez le Gaulois is hearty and VERY tasty. In Le Praz, Bistrot du Praz and L'Elephant are always great options in Le Praz.
After a delicious lunch, head to Aquamotion, for an afternoon of splashing fun. Aquamotion in Courchevel is suitable for all ages: Pamper yourself at the spa, try out the wakeboarding or climbing walls, play with the kids in Aqualudique with its 25-metre pool, flume water slide, and wild river… After a few hours in the pool, venture back to your chalet for a relaxing evening of board games, a few drinks and a gourmet dinner prepared by your chef.
Day 5: Ski Val Thorens, Les Menuires, and St Martin

© Courchevel Office de Tourisme
Located in Belleville Valley, Val Thorens, Les Menuires, and St Martin offer excellent skiing for intermediate and advanced skiers. Blue Jerusalem and red Pramint into picturesque St Martin are rolling tracks made for fast skiing.
Higher up the valley in Les Menuires you'll discover breathtaking views from La Masse and Cime de Caron. From Val Thorens you could ski into the 4th Valley of Orelle and discover the amazing snow conditions on the glaciers of Peclet, Thorens, Bouchet, and Pointe Renod.
St Martin de Belleville is a lovely spot for lunch. Take a break at Le Corbelys, a traditional family restaurant with an inviting sun terrace. Located at the bottom of St Martin Bubble, La Dahlia is a great place to grab a burger and chips. You could of course enjoy lunch and dance on the tables at La Folie Douce in Val Thorens or nearer home in the Meribel venue. Before getting back to your chalet, celebrate a great day of skiing with a vin chaud at Le Bel Air in Moriond, Bouc Blanc in La Tania or La Table de Mon Grand Pere in Le Praz.
Day 6: Try Something Different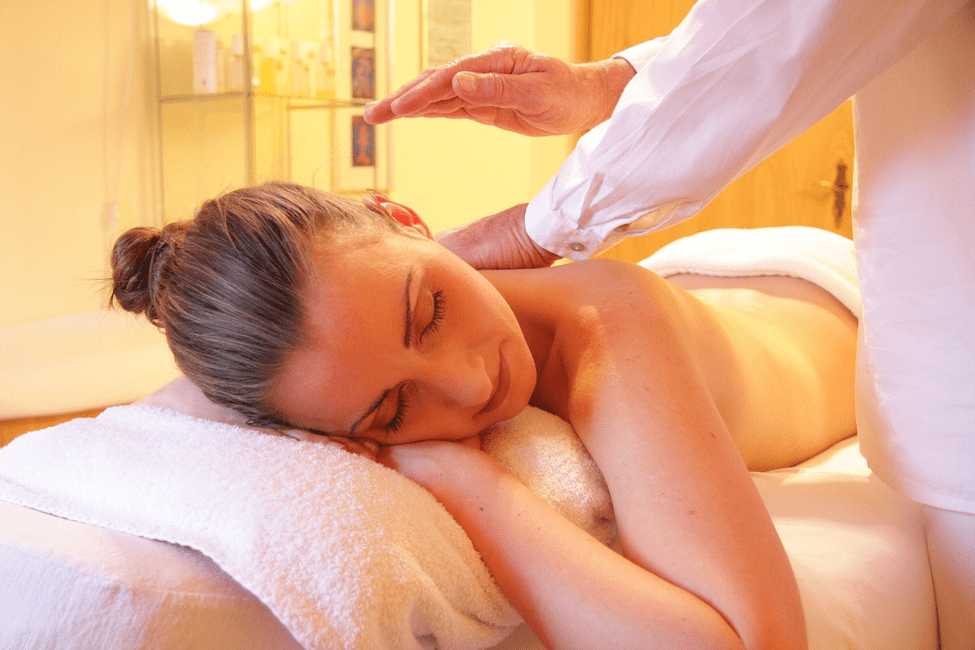 Not everyone's idea of fun involves sliding down a mountain and many guests simply enjoy spending time with family in a relaxing chalet environment and taking in the incredible scenery on foot.
If you're not a skier or snowboarder, or have non-skiers in your group, then rest assured they will feel equally well looked after. With a special Pedestrian ski pass, it's easy for everyone to meet together for lunch or drinks on the mountain, there are some great walks and restaurants so that everyone can make the most of their time in this fantastic resort.
Many chalets have hot tubs and saunas to help soothe your aches and pains. While you're there, why not request a masseur or beauty therapist to come to your chalet for a day of pampering? Additionally, you might want to opt for private yoga and pilates sessions to keep you fit and healthy over your holiday.
While getting pampered all day is amazing, you'll want to spend some time outside enjoying the incredible beauty of Courchevel. For adventurous souls, there is ice-skating, toboggan runs, tandem paragliding, sledging, archery, and more. Plus, there are hundreds of kilometres of Nordic ski trails and snowshoe tracks just waiting to be discovered (guided snowshoe walks can be organised if required – discovering the mountains off the beaten track is a beautiful experience).
If you don't feel like ditching the skis or snowboard, then why not push yourself a little further today… trade the groomed pistes for some adrenaline and get a session from a local guide or ski school and head off piste into the powder. There are plenty of hidden runs across the Three Valleys that will make you feel like you have the whole place to yourself.
Day 7: Make the Most of Your Last Day
[youtube https://www.youtube.com/watch?v=eCQLqTW-G9k&w=700&h=315]
Save Courchevel's most infamous piste until the last day. The Grand Couloir is not for the faint of heart. It's one of the steepest pistes in the Three Valleys and is famed for having a tricky path even just to access the run. The piste itself is often covered in tricky moguls, but pick your way down slowly, stopping to take in the view and you can tick it off your bucket list!
If you're looking for one last rush of adrenaline, try paragliding from Loze where you'll experience breathtaking views of the forests of Meribel and La Tania before landing near the village of Le Praz.
Take a stroll through this picturesque village of Le Praz, home to the Olympic torch and towering ski jumps. Eat lunch or enjoy a vin chaud at La Table de Mon Grand-Pere.
Got something to celebrate? Let us book you a table at one of the Three Valleys' many Michelin-star restaurants.
The Mountains Are Calling
As we've lived, skied, wined, dined and adventured in Courchevel for so long, we're happy to recommend suggestions for making the most of your ski holiday, whether you're an expert, a nervous intermediate, a non-skier or an adrenaline junkie! All you need to do is ask…
Are you ready to take the holiday of a lifetime? Get in touch today to discover how we can create the perfect luxury ski holiday to meet all your family's needs. We specialise in couples, families, groups, and non-skiers. Let us make your wildest dreams come true! If you're not quite ready to book, sign up to our free email course to learn everything you need to know about planning a winter holiday in Courchevel.