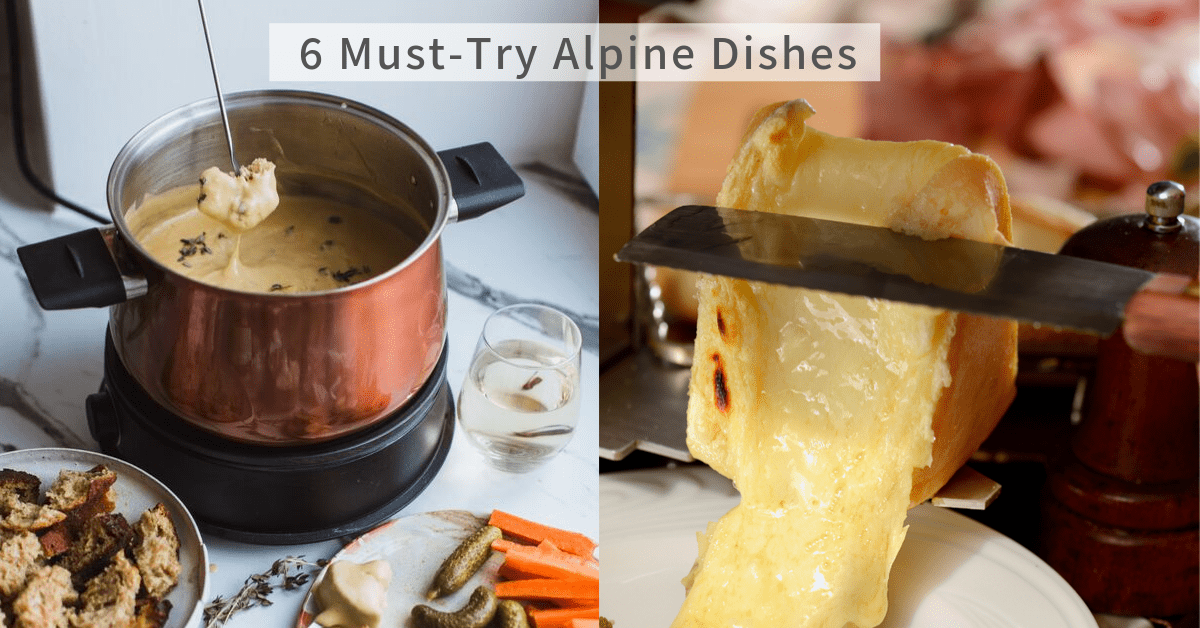 12 Sep

6 Must-Try Alpine Dishes
Alpine dishes you don't want to miss out on during your ski holiday in the French Alps this winter!
The food and Alpine dishes available in the Savoie region of the French Alps originate from a time when mountain villages were isolated for months during long, snowy winters. Villagers survived on the Alpine food they could produce themselves and that lasted well throughout the season. Since then, the recipes have been shared down the generations and are still served in homes and restaurants today! These dishes make the perfect fuel for skiers!
Here is a selection of our favourite must-try Alpine dishes:
1. Fondue Savoyarde
Although the fondue originates from Switzerland the Savoyards have made it their own by using cheeses from the region. Typically these include Compte, Reblochon, Tomme de Savoie and Beaufort. White wine, garlic and a little Kirsch are added and cooked until the cheese has melted. Served with chunks of baguette it's a perfect way to use up bread leftover from breakfast. This Alpine dish is delicious with local charcuterie and a green salad.
Where to eat fondue in the 3 Valleys; Courchevel, Meribel & La Tania
Try this fondue recipe at home 
2. Raclette
Raclette is the name of the semi-hard cheese and the dish. This cheese doesn't taste great raw and needs to be cooked under a raclette grill until melted. Best served on cooked potatoes with, cornichons (pickles), local cooked meats and salad.
Where to eat Raclette in Courchevel
Try this raclette recipe at home 
3. Tartiflette
Tartiflette is a popular lunch choice with skiers at mountain restaurants. A delicious dish made with Relochan cheese, potatoes, lardons, cream, onions and white wine.
Try this tartiflette recipe at home 
4. Crozets
Crozets are like square-shaped little pasta made with buckwheat flour. They are often cooked with white wine and cream and served with meat and vegetables. They are also used in a dish called Croziflette, which is like a tartiflette but made with the Crozets instead of potatoes.
Try these crozet recipes at home
5. Diots
Diots are Savoyard sausages that are either natural or smoked. Traditionally these sausages are cooked in wine with onions and served with crozets or polenta.
6.Tarte aux Myrtilles
Not forgetting desserts the French love a fruit tart. Tarte aux Myrtilles (bilberry tart) is one commonly found on the menu at restaurants in the French Alps. one slice will never be enough!
If you stay in one of our catered chalets this winter there are two evenings during the week where you will have the opportunity to eat in a local restaurant. If you fancy trying any of the local Alpine cuisine our concierge service can help with recommendations and book the restaurant for you.
If you are staying in one of our self-catered chalets our concierge can arrange Savoyard kits with ingredients for fondues & raclettes or a homemade tartiflette delivered to your door.